Security Operation Center Indonesia – SOC or Security Operation Center is a network security facility or IT Security that is executed in detail and complexly. SOC has a fairly broad scope and can be used starting from detecting, analyzing, and responding to problems in cyber security by combining technology and clear procedures.
SOC also has an important role which is expected to be a solution to find out the state of a network and receive warnings if an incident occurs on system security. In addition, the SOC also has the responsibility to respond and deal with threats at any time for 24 hours. Because in today's all-digital era there are many dangers that can threaten your digital activities in various sectors. Examples include hacking attacks, data theft, malware, spyware and various other types that keep popping up. That way security has become important to protect a company or organization from cyber threats.
However, what are the advantages of SOC that can be beneficial for companies compared to other methods? Here's an explanation.
SOC Provides Overall Protection
Cyber attacks can occur because they find gaps in security that are wide open in an enterprise system. The role of SOC in a company is as a security center, and also has the responsibility to oversee every activity that occurs within it.
The SOC is in charge of overseeing databases, websites, applications, and other systems. Even the SOC is also tasked with monitoring external sites that are detected as having the potential to threaten the security of a company's systems.
The purpose of this is to find any suspicious activity or security holes that could potentially threaten system security.
If security holes can be detected quickly, SOC can immediately take preventive action. Examples include analyzing, reporting if there are security holes that have the potential to harm the system, as well as taking preventive measures. A good SOC provides 24/7 corporate security system protection
Time and Cost Efficient
By using SOC, you can save time and costs, rather than building your own cyber security team.
Because usually the SOC Team consists of experts, there is no need to do too much training. That way, a company can feel the effectiveness of its performance immediately without having to wait long. The budget that should be used for training can then be allocated for other things. .
Increase Company Credibility
Companies that have a special team for cyber prevention can gain the trust of their clients or business partners.
Because, the priority of clients and business partners is to ensure the security of their information. There are many examples of a company experiencing a cyber attack which can result in leaking of client information.
If this has happened, it will be difficult for a company to get clients or business partners who can help advance your business.
Those are the various benefits of SOC in a company. To help protect company data, you should trust the SOC system or Security Operation Center which can guarantee the security of data or files in your company. If you need a Security System Solution, you can entrust it to PT Laju Solusi Jenius, a leading high-tech company from Indonesia that is involved in various programs around the world that provide ready-to-use and fully integrated solutions.
FAQ About the Security Operations Center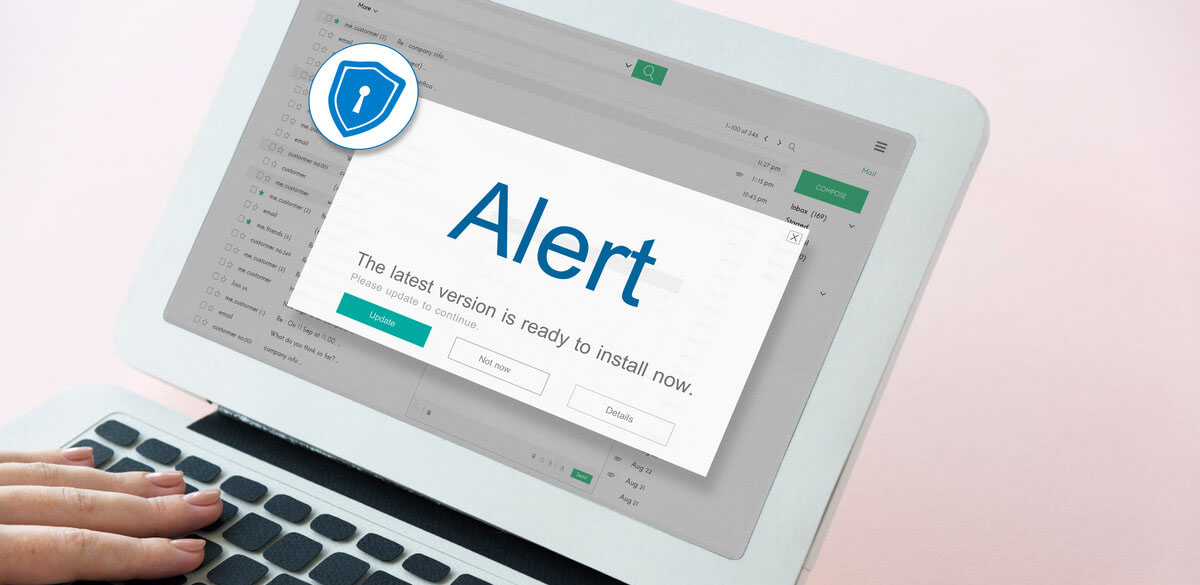 What is the Security Operation Center (SOC)?
The Security Operation Center (SOC) is a security operations center responsible for monitoring, analyzing and responding to cybersecurity threats against an organization or company.
What does the Security Operation Center (SOC) do?
The Security Operation Center (SOC) performs the following tasks:
Monitor network and information systems to detect security threats
Analyze and evaluate security threats to determine the actions that need to be taken
Manage and maintain security devices such as firewalls, antivirus and other security software
Respond to security attacks and reduce their impact
Generate reports and recommend necessary security fixes
What is needed to build a Security Operation Center (SOC)?
Some of the things needed to build a Security Operation Center (SOC) are:
Team of cybersecurity experts
Security hardware and software
Adequate human resources
Clear business processes and security policies
Reliable and fast internet connection
Who works in the Security Operation Center (SOC)?
The Security Operation Center (SOC) is staffed by a team of cybersecurity experts consisting of security analysts, security engineers, security administrators and security managers.
Is Security Operation Center (SOC) only needed for large companies?
No, Security Operation Center (SOC) is not only required for large enterprises. Any organization can build an SOC according to their security needs.
How does the Security Operation Center (SOC) help with cyberattacks?
The Security Operation Center (SOC) helps in overcoming cyber attacks by:
Monitor networks and systems to detect cyberattacks early
Analyze cyberattacks and determine the actions that need to be taken
Mitigate the impact of cyberattacks quickly and effectively
Improve organizational capabilities in the face of future cyberattacks
How do you measure the success of the Security Operation Center (SOC)?
Several ways to measure the success of the Security Operation Center (SOC) are:
The degree of effectiveness in detecting, analyzing and responding to security threats
Level of compliance with security policies
User satisfaction level
The number of security attacks that were prevented or dealt with quickly and effectively
The amount of time it takes to deal with a security attack
What can organizations do to strengthen cybersecurity besides building a Security Operation Center (SOC)?
Some of the steps organizations can take to strengthen cybersecurity are:
Implement clear and standardized security policies
Conduct cybersecurity training for employees
Update software and operating systems regularly
Implement security technologies such as firewalls, antiviruses, and data encryption
Conduct regular security audits
Implement cybersecurity practices such as two-factor authentication and password complexity.
We have several services that can help secure your operational system such as Managed Security Service (MSS), Infrastructure Security, Cyber Security Assessment, Email Security & Protection, Red & Blue Team Security, Security Awareness Program, Education & Training. For more complete information, you can visit our official web page at https://solusijenius.com/service-category/cybersecurity/.